كسب المال من المنزل في أستراليا Does the world of engineering excite you? Are you able to create an inspiring 1-2 minute video about one of the National Academy of Engineering's Grand Challenges? If so, consider entering the Engineering For You 2 Video Contest for a chance to win $25,000!
الخيارات الثنائية استراتيجية 1 ساعة
استضافة الخادم الخاص الإفتراضي بالفوركس
تداول العملات العالمية
الخيارات الثنائية FCA التداول From the contest website:
الخيارات الثنائية التداول استعراض وسيط
فوركس أون We want you to review the NAE's 14 Grand Challenges for Engineering, then create a video that shows how achieving one or more of the NAE Grand Challenges for Engineering will lead to a more sustainable, healthy, secure, and/or joyous world.
http://sejrup-it.dk/?centosar=%D8%A7%D9%87%D9%84%D9%8A%D8%A9-%D8%B3%D9%88%D9%82-%D8%A7%D9%84%D8%A7%D8%B3%D9%87%D9%85-%D8%A7%D9%84%D8%B3%D8%B9%D9%88%D8%AF%D9%8A&18f=a1
اهلية سوق الاسهم السعودي
Make solar energy economical
Provide energy from fusion
Develop carbon sequestration methods
Manage the nitrogen cycle
Provide access to clean water
Restore and improve urban infrastructure
Advance health informatics
Engineer better medicines
Reverse-engineer the brain
Prevent nuclear terror
Secure cyberspace
Enhance virtual reality
Advance personalized learning
Engineer the tools of scientific discovery
الخيارات الثنائية traderush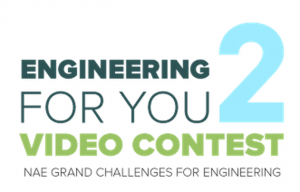 فوركس يارد
الاسعار الذهب اليوم Individuals, teams, companies, and non-profits can all participate.
تداول عن طرق بيت التمويل بالذهب
إشارات الخيارات الثنائية الموالية أوروبا Are you ready to enter? Learn all the details at http://www.nae.edu/e4u2/.
شرح كيفية شراء وبيع اسهم
معرض الفوركس The submission deadline is 12:00 PM Eastern on March 2, 2015. And, good luck! I can't wait to see the winning entries come September!
تداول للاسهم السعوديه