Obligatory Brief Biography in third person
Joanne Manaster, a faculty lecturer in biology at the University of Illinois's School of Integrative Biology, also known as @sciencegoddess on twitter, stands out as an example of an individual who has leveraged new media alone to enthusiastically share science in the online environment and garner one of the largest followings on social media without the benefit of already having a traditional media or publishing background audience to join her online. She experiments with multiple new media formats to help further her platform, which is to share science stories to pique the interest the general public without sensationalism, to encourage the reading of great popular science books and to support and encourage youth, particularly girls, to consider STEM careers. In all of these endeavors, Joanne displays a sincere and overt support for those who are on the front lines of increasing scientific knowledge and thinking: the science teachers in America's schools.
See Joanne's scientific interests and courses taught HERE.
"He's Doing My Dream Job!"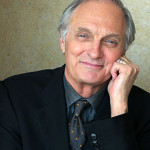 Several years ago, as I was standing in front of a section of my "Cell Culture and Concepts of Tissue Engineering" lab class at the University of Illinois, I introduced a video segment from Scientific American Frontiers with Alan Alda. In this program, Mr. Alda traveled to numerous laboratories across the world to inquire about their research, bringing the audience along with him. He figured if the scientists could make their research understandable to him, then the general public would understand it, too!
 To my surprise, the sentence "He's doing my dream job!" tumbled out of my mouth.
WAIT A MINUTE!
WAIT A MINUTE!

 I'm a biology educator at a major university. At the time I blurted that out, I was already doing what I love, or so I thought. I was teaching hands-on laboratory courses about my favorite topics in cell biology to upper level students who take their education seriously (for the most part), WHY did I suddenly say THIS was my dream job? I never gave any thought to appearing on TV to talk about science prior to that. I had modeled internationally many years earlier, but that was done out of practicality, not passion. I didn't take seriously the time in front of the camera and had little care that this would ever be something I resurrected in my life. I'm a scientist, an educator, a mother. I had many more priorities to consider over going on TV.

 And then I contemplated it. I love science–all of it–the methodologies, the people, the theories, the discoveries. I realized that what Alan Alda was doing was immersing himself in all those things I love and sharing it with a wider audience. Why wouldn't I want to do that? But how COULD I do that? I was savvy enough to know that you don't just walk into a TV studio and take that position. Anyway, I was busy with various outreach activities one could do through a university including the Science Olympiad, state and regional science fairs, a girls' bioengineering camp, helping to run Bugscope, and various other activities related to schools and libraries. I was already doing my share to inspire young people to consider a STEM career!
Blog, books and videos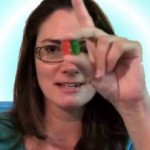 At some point, I realized that if I ever hoped to catch the attention of anyone who would allow me the privilege to pursue this 'dream job', I needed a presence somewhere. So I created a website with a blog. I had plenty of ideas of science I could easily share. It wasn't easy to start out, though.
 Naming my website WAS easy…
 Naming my website WAS easy. I thought, "What was the one thing about me that would always be true, even if everything else fell away?" I knew the answer–it was that I loved science. In 2008, "Joanne Loves Science" was born (well before IFLS came to be). My audience tends to be middle and high schoolers and adults who may have forgotten that they used to like science once-upon-a-time.

 After acquiring a video camera, I thought I'd attempt a video related to science. Not many people were making science videos in 2009, but the ones who did covered current topics or did experiments from their garages. I wanted to stand out and do something no one else was doing. I'm a big believer in the power of literacy as well as science literacy, so a book review was a natural choice. Thankfully back then viewers on YouTube were forgiving of homemade videos and didn't expect high production values. I was able to create a good number of these reviews, learning more about editing and video production as I went along.

 Book reviews were a natural for me. I love to read and I love science! Then gummi bear science videos began because one of my college students asked if a gummi bear could be liquefied through the process of sonication (using high frequency sound waves). I made a video showing that this could happen! I then followed up with videos where I subjected the gummi bears to other lab techniques.

 One of my favorite videos is The Science of Cats In Sinks, which was inspired by a goofy website that showed numerous cats in sinks prompting me to think that I could talk about theoretical vs. experimental science by trying to figure out how many cats could fit in my large lab sink. I also really enjoyed using cookies as my models of blood cells to create a series called "Blood Cell Bakery", whose uniqueness earned a shout-out from the website BoingBoing.

 I recall reading magazines with stories that would say, "The Science of Beauty", followed by text that would not say anything remotely scientific, but using the word "science" as a marketing tactic, so I decided to make videos about some science concepts that can be explained through cosmetics. I created videos about the chemistry of mascara, the flammability of nail polish, and the science of Botox. I hope to return to making some videos with the cosmetics theme in the near future because they reach a niche audience of those young ladies who produce and watch make-up tutorials and may not normally want to spend time learning about science.
SOCIAL MEDIA
This gallery contains several images taken or captured over the years from various new media and outreach activities I've participated in. These include several appearances on TV and internet programming, on stage speaking to young ladies about careers in science, various activities with NASA, contributing to social media panels, and even an appearance on stage with Thomas Dolby.
Go to the Social Media/Outreach Page to see an extensive list of my work in social media and outreach at home and around the world!
---
 What good is a science video if no one watches it?
What good is a science video if no one watches it? I could only get so far sending a note to the author that a review had been posted. Then along came twitter. I saw the potential to connect to people and gain an audience for my website and new videos Twitter became the place to share all of those amazing science stories I kept running across and would write about at my website. Thanks to my students, I was given the nickname "sciencegoddess" after acing an online quiz that proclaimed me a "supreme nerd god". So, for fun, I took that as my name on social media and it stuck and has become a bit of PR "gold". Perhaps it was a bit bold to represent myself with that name without knowing whether I would be bringing high quality content or not. I stepped up to the challenge of the name and thankfully, have been recognized for smart tweeting multiple times.

 Once on social media, I made connections with the early beginnings of what is now a very large "science online" community. In addition to being an educator, quite by accident, I also became a science communicator, one who was noticed and retweeted by others with larger followings than mine. I became someone who connected new science communicators to my audience and to other established communicators. My influence and following grew larger. Eventually, my online presence and interest in science in TV, video and film led me to be invited to blog at Scientific American. I was so honored to be joining such a venerable institution. In three and a half years, I managed to post 170 blog posts. Some of my favorite ones are linked throughout this narrative.

 A benefit of capturing the attention of a large audience is the opportunity to travel to learn more about awesome science projects like Project Aether that studied auroras in Alaska and the MAVEN mission to Mars, which I then turned around and report back to my audience. I was also chosen to go on the International Reporting Project to India to study issues of child survival and report on the World Future Energy Summit in Abu Dhabi. In the Spring of 2014 I was invited to give a workshop on using social media to share science to some young scientists in Canterbury, UK for the Young Scientists Journal Club. I am often invited to speak at events, particularly to encourage young girls and women to consider and commit to a STEM path or to present workshops on using social media to share science more widely. Some of my favorite activities have revolved around NASA events, including the last shuttle launch and a visit to the ISS control room at Johnson Space Center. The Internet truly connects the world and it has been incredible to be able to travel around the world in the name of STEM.

 As I shared online, I continued my in-person outreach, including those listed earlier as well as advising UIUC's iGEM synthetic biology team. I have presented a few well-received fast-paced science-themed Pecha Kucha talks for the general public. I've appeared on the radio and TV as well as on numerous podcasts and Internet based video programs to talk about science.

 After many years of giving lectures and running laboratory classes (overlapping with my online outreach), I realized that I could apply my ability to communicate online to my instructing position so I transitioned to teaching cutting-edge biology through an online program at UIUC for middle school and high school teachers who want to obtain their Master of Science Teaching. I have designed and executed three courses for this program so far: The Human Genome and Bioinformatics, Evolution and Medicine and Emerging Infectious Diseases. I enjoy mixing primary scientific literature with popular science communication to train these eager science teachers and to give them resources for their classrooms. My teachers work so hard and it gives me hope that such high quality, conscientious teachers are in the schools inspiring students!
Latest Projects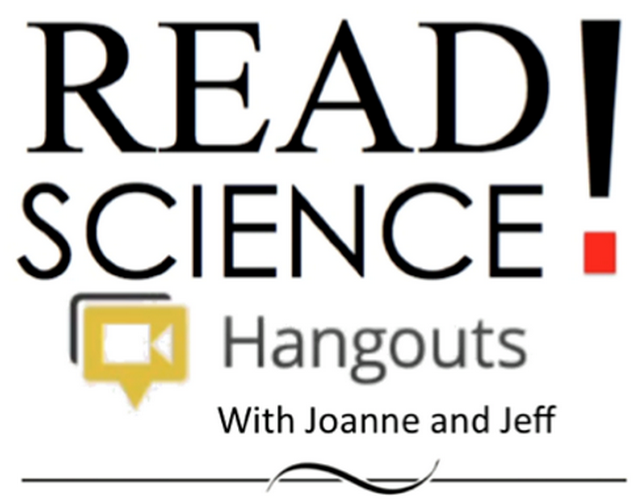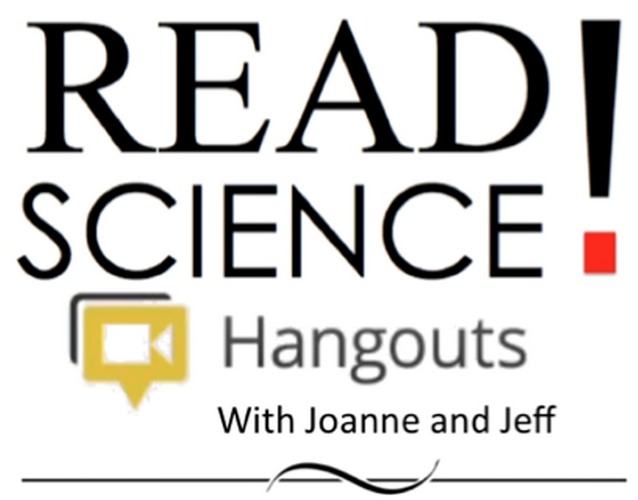 When Google Plus came on the scene, I was one of the earliest adopters. I am tremendously curious about the potential of any new media to help share science more widely. I have been enjoying my latest venture, a Google Hangout on Air called Read Science! with my co-host, Jeff Shaumeyer, where we have conversations about science and communicating science with popular science book authors. A Google Hangout on Air is like "Skype on steroids" because it livestreams and then is archived on YouTube directly afterwards. Notable guests include author Mary Roach, well-respected naturalist E.O. Wilson, astronauts Buzz Aldrin and Chris Hadfield, CBS correspondent Lynn Sherr, autism and animal science expert Temple Grandin, Pulitzer Prize winner Dan Fagin and many more! I've heard from many teachers who have shared these hangouts with their classrooms! I also stepped forward to the NSTA and offered to moderate Hangouts for them. In a short-lived experiment, I was honored to conduct interviews with NSTA keynote speakers, Ainissa Ramirez and Brendan Mullan.
 Learn more about the Read Science! project on this page.
What Alan Alda Was Doing, Only Better (for Me)
The face of worldwide communication is changing. Traditional media is adapting to find its place on the Internet. My "dream job", the one Alan Alda had, hasn't materialized in exactly the same format, but through my own perseverance, creativity, willingness to try new things, and passion for science, I have managed to jump into the online world and use it successfully to share the message that science is fun, informative, and worth the time to investigate. I'm a science educator at heart but have become an accidental new media specialist. I'm so thrilled at the opportunities to share science up until now and relish the potential to do more in a broader way as new types of media develop.
Modeling
Undeniably, the narrative of a former model studying science, researching in cell biology labs and teaching science to future doctors and engineers seems to have captured a lot of people's imaginations, so I keep this segment of my biography for the curious onlooker.
When I was 15 years old modeling chose me quite unexpectedly.  I never thought I was pretty or coordinated, but I am grateful to those people who saw a little something in a scrawny, shy girl and worked with it.  Modeling brought me out of my shyness and taught me some valuable lessons and rendered me with a little more poise and grace than I would've had without this experience.  I never became very interested in my looks as an obsession, but learned the rules of style and began to apply them. 
From Astronomer to Model to Physician to Researcher to Educator
I am a cell biologist by training, and a university faculty educator, but like most, the path was not straightforward.
I have enjoyed nature and reading about science all of my life.  I started, as a very young girl, by wanting to be an astronomer and abruptly decided that I wanted to be a doctor in 5th grade.
TOC page for Guam Beach Press magazine

When I was 15 years old modeling chose me quite unexpectedly.  I never thought I was pretty or coordinated, but I am grateful to those people who saw a little something in a scrawny, shy girl and worked with it.  Modeling brought me out of my shyness and taught me some valuable lessons and rendered me with a little more poise and grace than I would've had without this experience.  I never became very interested in my looks as an obsession, but learned the rules of style and began to apply them.

As I entered my junior year of college, I realized the pre-med life was not for me.  I discovered that working in research labs was fun and I was quite good at it.I also happened to take a cell biology and histology course and with an incredible knowing, deep down, that this was the material I would focus on and branch out from.  I discovered that I loved teaching, so that became my priority…the fun of lab work combined with the satisfaction of sharing my passion with really bright students would eventually comprise most of my career.

My research has ranged from working with sewage bacteria (Acinetobacter lwoffi) as a potential oil slick consumer to the effects of acid rain on pine trees in my undergraduate years to studying muscle development in the larvae of the tobacco horn worm (Manduca sexta) for my master's degree. While I was teaching laboratory classes, I worked with mammalian cells in culture.  Apparently, I've climbed the evolutionary tree! I began a PhD and soon realized that what I really wanted to do, to teach, did not necessarily require it, so I eschewed the life of a grant-writing researcher for that of a full time educator. 

It's funny how life oscillates.  I began by wanting to view the heavens with a telescope and then ended up looking into the body with microscopes.  I started my life by focusing mainly on science and preferring NOT to be seen, to experiencing the world of modeling whose main emphasis is image and being larger than life, to withdrawing back into a studious scientific bent and now putting myself once again out in the world, trying to integrate all that I am in my goal of sharing science.